This script demonstrates two independent rotations of hierarchically linked objects. It creates parts of a fan and the extending, blades rotation, and head-shaking animation.
How can we obtain the 3D shape of a blade? trueSpace has various tools to model such shape, but an easy way to make similar shape is to use the intersection of a cone and a cylinder.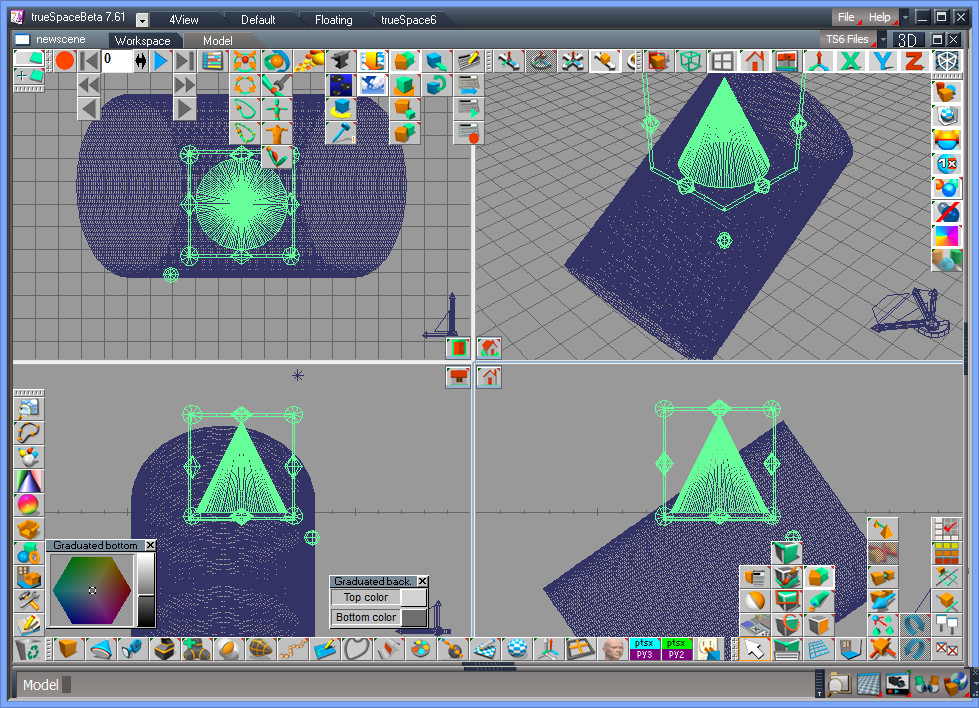 Please note that the cone's axis of rotation and the cylinder's one are not on a plane.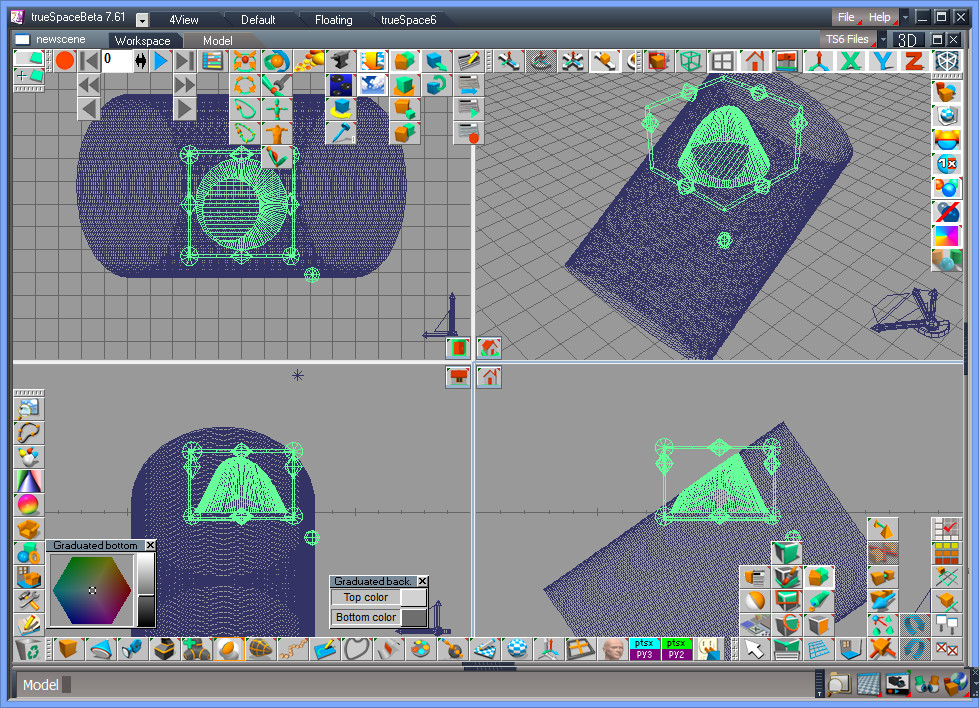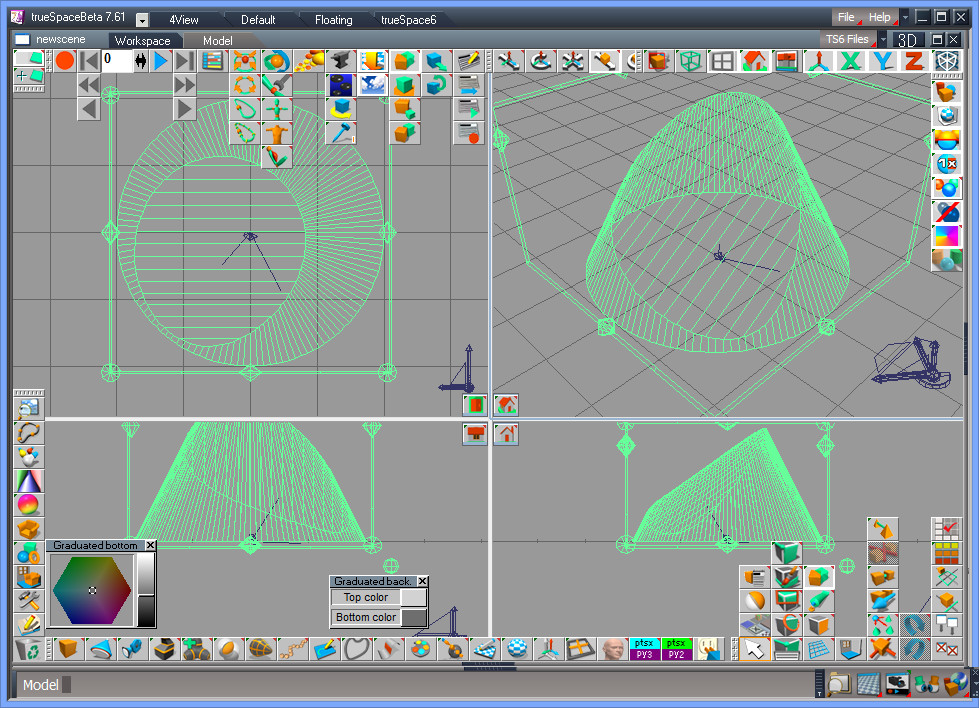 The image above is the section of the cone after BooleanIntersectionWithCurrobj().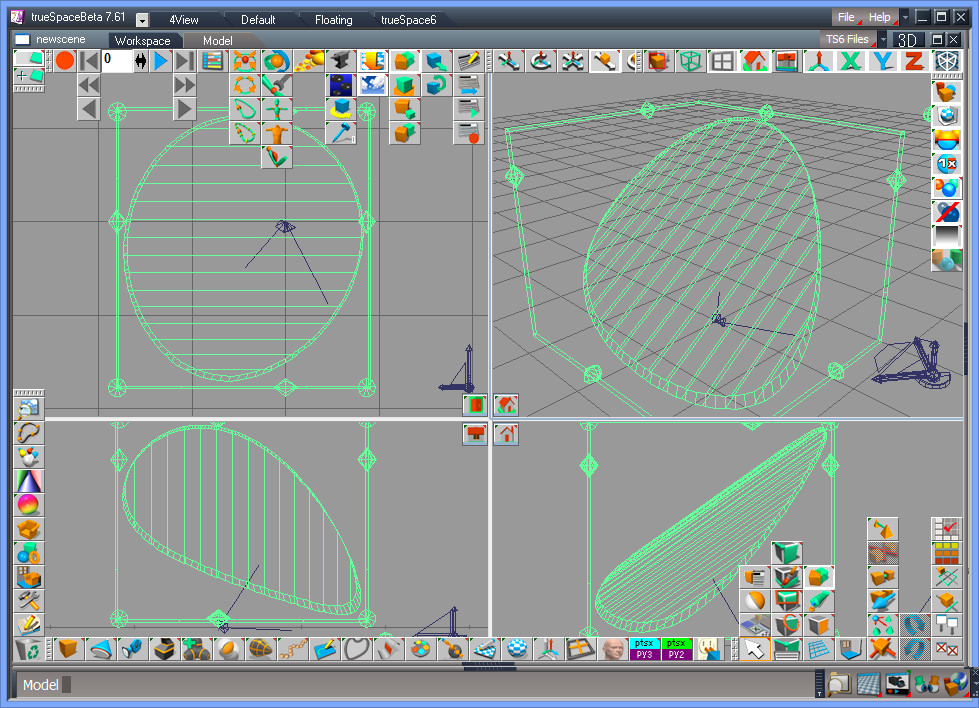 Sliced the section with a cylinder with the same shape.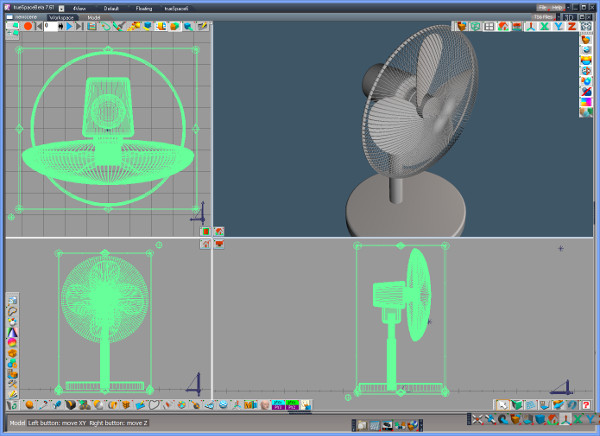 It's not difficult to add hierarchical rotation for trueSpace as long as the grouping of parts is done properly.